Features and Options
Standard Features and Specifications:
Color Selection
Wall・Ceiling :White, Light Beige, Plain
Flooring:White、Beige、Gray
Rain Shower (Built into the ceiling)
Relaxing and soothing rain shower warms your body and soul.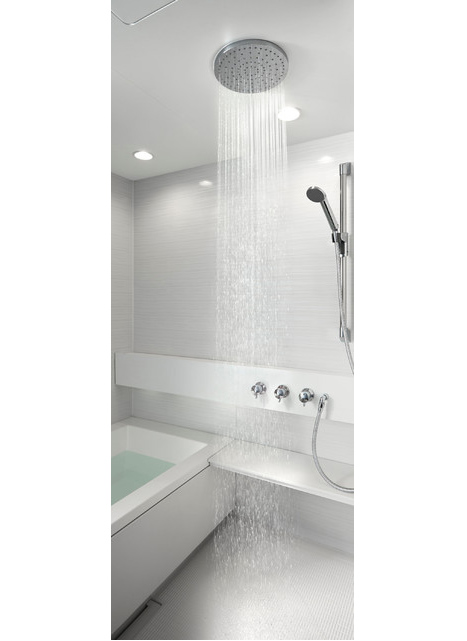 Built-in faucets and shower control system
Faucets and shower control (switch to rain shower) built into the counter for sleek look.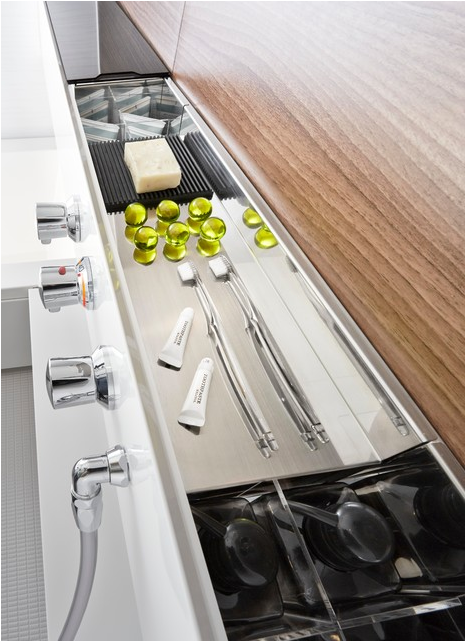 Stroage Counter
Most desirable part of the Orizzonte bath system is the storage counter.
It has plenty of space for all thet toiletries. The shelving unit can act as a
bathtub tray where you can put your book, candle, and whatever your heart desires!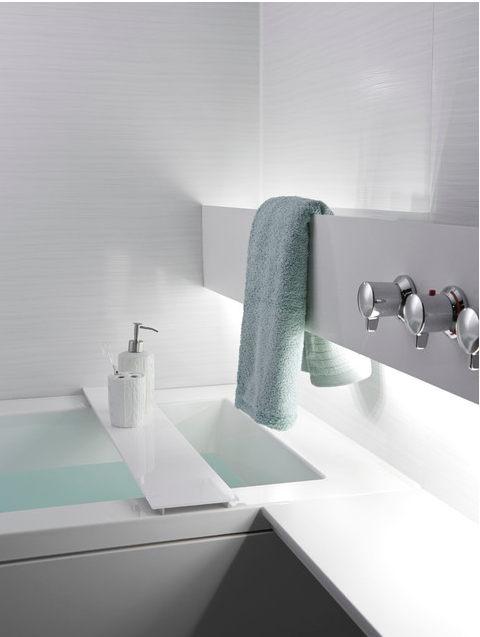 Bath Tub Sizes
Ofuro is not complete without a Japanese style bathtub.
Following are the 3 different bathtub sizes.

 -------- Model/Dimension--------
Model #1200:1200x800x450 (mm)
Model #1400:1400x800x450 (mm)
Model #1600:1600x800x450 (mm)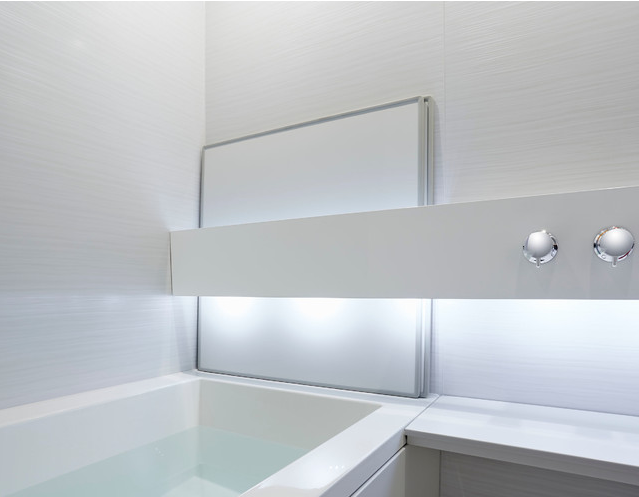 Other features
Shower head(water saving)/ bathtub cover / door / exhaust fan / lighting
Upgrade Options:

Wall Color/texture Options:Black、Green、Wood、Stone
Counter Cover Color Options:Black、Carmine、Brown
Other options include doors, handle bars, bathtub covers, metallic door frame, and
30% water saving shower heads are available.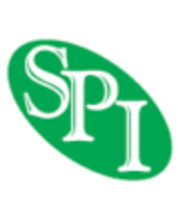 Sophy Plus, Inc
4937 Encinita Avenue
Temple City, CA 91780
626-287-5993
Jim.yokomizo@sophyplus.com